Alira Health is an international firm providing integrated strategy, execution and innovation services for healthcare and life science companies. Our team of consultants, bankers, doctors and scientists collaborate to fully understand every aspect of healthcare. We provide our clients with a continuum of support leading them to new successes at any point in their business lifecycle.

Iandiorio, Teska, and Coleman, LLP (ITC) is a small intellectual property boutique located in Waltham MA. ITC specializes in developing intellectual property strategies, patents landscape analysis, and patent portfolio development and management for clients. ITC services include preparation and prosecution of U.S. and foreign patent applications, patentability searches and opinions, freedom to operate opinions, trademark searches and applications, copyright applications, and patent, copyright, and trademark litigation.

MedAcuity delivers safety-critical software engineering, test, and consulting services to the medtech industry; from low-level embedded systems through enterprise, UI, and mobile applications, and the interoperability thereof. Cybersecurity and secure development processes are our core proficiencies. Our seasoned team of local, cross-functional specialists works with clients to clear whatever complex software hurdles may block their paths in order to accelerate the right products to market.
Venue Host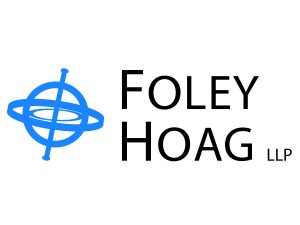 The Boston office is the base for many of the practices upon which Foley Hoag built its reputation, such as litigation, intellectual property, labor, environmental law and business. Attorneys in the Boston office are also focused on supporting the leading industries in the area, including technology, life sciences, energy, cleantech and education. The firm has deep roots in New England's entrepreneurial community and helps to cultivate the next generation of technology companies by advising them on financing, growth and maturity.